Electric Picture Display Systems.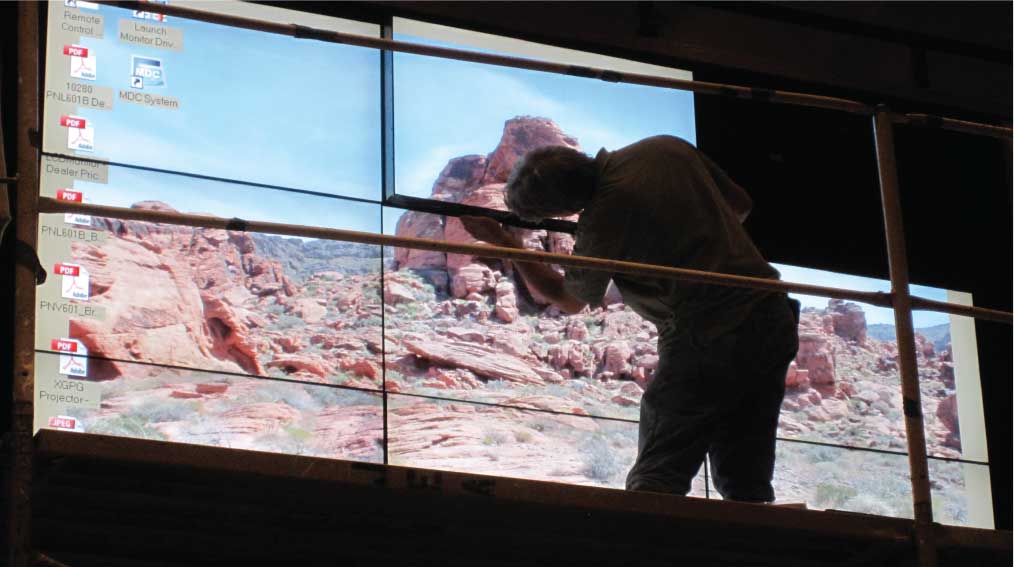 Electric Picture has been engineering and installing state-of-the-art projection systems for simulation, VR, network ops centers, corporations, government and religious organization since 2003.  Electric Picture has grown during that time while earning the respect of clients and industry peers.
Located in the greater Melbourne area of Florida's Space Coast, Electric Picture Display Systems operates from its 4,000 square foot headquarters facility.  The facility houses fabrication workshop, demonstration setups including a helicopter training simulator, research and development, and core company personnel.
A proven provider of superior service and setups, Electric Picture is continuously integrating cutting edge technology with unmatched experience in the industry to ensure customer satisfaction and long-term client relationships.  Working with  us is easy.
Just let us know your vision and we will make it a reality.
The EP Philosophy
The success of the visual communication project relies on the understanding of proper design techniques as well as the customer's needs. It requires a proper balance between form, function, expense, and adaptability. EP draws on the knowledge and experience of many disciplines to craft the required solution. From concept to engineering through installation, testing and analysis; we are committed to our customers' complete satisfaction.
The EP Collaborative Approach
Electric Picture Display Systems has close ties with major suppliers. Our 20+ years experience in projection displays allows us to leverage these relationships to provide the best, most cost-effective solutions and exceed our customers' expectations.
The EP Quality Assurance
Electric Picture maintains extensive Quality Control in its integrated process. All custom equipment racks are fabricated and integrated systems are staged and tested in our facility before final shipment. A senior specialist oversees testing of assembled systems before installation is started.
Professional Affiliations: